At The Fig & Barrel, we're really passionate about our food and beverages. We pride
ourselves on quality, flavor, and using old-world techniques to achieve those
results. Although this takes more time and requires a higher level of
craftsmanship, it's worth it.
It's who we are at our core;
we couldn't change if we wanted too.
brunch
Sunday 10am - 3pm, Menu also includes select Grilled Cheese, Sandwiches & Pizza
Mediterranean Frittata

Eggs baked in our wood fired oven with leeks, sundried tomatoes, goat cheese and spinach served with side house salad

$12.8

Orange Liquer Infussed French Toast

House made Brioche infused with Grand Marnier, topped with choice of seasonal berry compote or real maple syrup

$12.8

Bananas Foster Pancakes

Pancakes topped with Bananas Foster flambé and toasted walnuts

$13.8

Huevos Rancheros

Two fried eggs on top of crispy tortillas & refried beans, smothered in house made ranchero sauce, queso fresco, fresh cilantro & fresh avocados

$14.8

Eggs Benedicts

House baked sourdough English Muffin, two poached eggs & Hollandaise sauce with choice of sausage or bacon

$13.8

Grillades & Grits

A N'awlins classic - tender flank steak, fire roasted tomato Cajun sauce over cheesy grits

$16.8
Happy Hour
Mon thru Fri 4pm to 6pm - half off all small plates and tots!!
Small Plates
Three Cheese Pierogi

Made in house and stuffed with potato, cheddar, gruyere & gouda over cheese sauce then topped with sautéed peppers & onions, bacon and sriracha sour cream

$11.8

Apple Bruschetta

House baked sourdough bread topped with a lemon goat cheese spread & diced apples caramelized in brown sugar

$9.8

Wings

Choice of house made buffalo sauce or house made bourbon BBQ sauce with either house made blue cheese dip or ranch

$13.8

York City Pretzel

Three pretzels baked by our friendly neighbors served with mustard beer cheese sauce and horseradish

$10.8

Wood Fired Brussels Sprouts

With bacon, hard apple cider and honey

$9.8

Wood Fired Mac 'n Cheese

Creamy béchamel sauce with cheddar and a crispy top

$9.8

Charcuterie & Cheese

Prosciutto Di Parma, Sopressata, Manchego & Gorgonzola cheese with blackberry Gastrique & grilled sourdough toast points

$15.8
Potato Tots
Cheese & Bacon

Cheddar cheese sauce & crumbled bacon

$9.8

Poutine

House made gravy & cheddar cheese curds

$9.8

Brava sauce

Mildly spicy tomato sauce made with fresh tomatoes roasted in our wood fired oven

$7.8

Loaded Crab

House made crab dip & cheddar cheese melted in our wood fired oven

$10.8
Grilled Cheese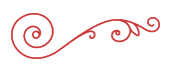 Duck Confit

Creamy brie & blue cheese, duck confit, black berry gastrique & arugula between two perfectly toasted pieces of house baked sourdough bread

$15.8
Apple & Bacon

Gouda, cheddar, bacon, apple slices & sriracha between two perfectly toasted pieces of house baked sourdough bread

$11.8
Chicken & Spinach

Munster, roasted chicken, fresh spinach, fresh tomato slices, basil & house made honey mustard sauce between two perfectly toasted pieces of house baked sourdough bread

$11.8
Avocado & Tomato

Cheddar, Colby, fresh avocado & tomato slices, pepper jelly between two perfectly toasted pieces of house baked sourdough bread

$9.8
Classic

American & cheddar between two perfectly toasted pieces of house baked sourdough bread

$7.8
Sandwiches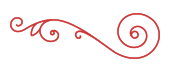 Half Pound Burger

Sourced from our local butcher with choice of cheese, lettuce, tomato, grilled red onion, & our super secret house made burger sauce all on a house made brioche roll

$13.8
Blackened Chicken

Whole chicken breast seasoned with our house blended blackening mix, pepper jack cheese, roasted red peppers, grilled red onions & sriracha mayo on a house brioche roll

$13.8
Bourbon BBQ Pulled Pork

Slow roasted pork, house made bourbon BBQ sauce & slaw on a house brioche roll

$13.8
Wood fired crab Devonshire

Lump crab & bacon slices piled on toasted sourdough bread then topped with a creamy Devonshire cheese sauce & baked in our wood fired oven until golden crispy. Served open faced

$15.8
Entrees
House Braised Short Ribs

Red wine Demi-glace over roasted garlic mashed potatoes

$25.8

Shrimp & Grits

Gulf shrimp & Cajun sauce over cheesy grits

$19.8

Dijon & Herb Pork Tenderloin

Seared to perfection & served white wine Dijon reduction with crispy oven potatoes & fresh green beans

$18.8

Chorizo & Pale Ale Risotto

House made ground Chorizo with smoked gouda, parmesan & mushrooms

$19.8

Butchers Cut

Cut of the day

$Mkt

Homestyle Chicken

Crispy battered chicken breast, roasted garlic mashed potatoes & fresh green beans

$17.8

Cheesy Pierogi & Kielbasa

House made pierogi stuffed with potato, cheddar, gruyere & parm grilled & served with fresh kielbasa & grilled red onion in a whole grain mustard sauce

$17.8

Mustard Crusted Salmon

Seared in the high heat of our wood fired oven & served with parmesan crusted tomatoes & fresh green beans

$21.8

Gnocchi Gorgonzola

Lisa's family recipe - hand rolled & served in a white wine gorgonzola cream sauce

$17.8
Wood Fired Pizza
Baked to perfection at 800 degrees in our wood fired oven
Classic Margherita

San Marzano tomato sauce, house made fresh mozzarella & basil

$11.8

Plain Jane

House made San Marzano tomato sauce, mozzarella, parmesan & olive oil

$11.8

Cheddar & Bacon

Savory house blended cheddar paste sauce with jalapeno & bacon

$13.8

Morning Pizza

Mozzarella, smoked provolone, bacon, sausage, basil & three dippy eggs

$15.8

Quattro Formaggi

A four cheese dream! Ricotta, mozzarella, parmesan & goat cheese topped with cherry tomatoes & spinach

$13.8

Buffalo

House buffalo sauce, chicken, fresh mozzarella & blue cheese crumbles

$13.8

Barbeque

House bourbon BBQ sauce, chicken, smoked provolone, mozzarella, grilled corn & charred red onions

$13.8

Veggie Pizza

Vegan pesto sauce, roasted seasonal vegetables

$11.8

Duck Confit

House cured duck confit, ricotta, gruyere & smoked gouda cheeses, fresh arugula & balsamic reduction drizzle

$18.8

Fig & Pig

Mascarpone, fig, prosciutto, fresh arugula & balsamic reduction drizzle

$18.8

Burrata

San Marzano tomato sauce topped with a decadent Burrata cheese ball, Prosciutto Di Parma & fresh basil

$19.8
Salads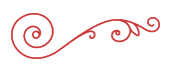 Classic Caesar

House dressing, shaved parmesan, house sourdough croutons (add white anchovies - $3)

$9.8
Quinoa, Avocado & Feta

With cherry tomatoes, red onion & lemon vinaigrette over baby spinach

$11.8
Pear & Gorgonzola

Butter lettuce with pears, cranberries, gorgonzola & a creamy pear dressing

$11.8
House Salad

Mixed greens, cherry tomatoes, red onion, cheddar cheese, house white balsamic vinaigrette dressing

$7.8
Soups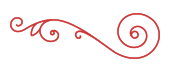 Wood Fire Roasted Tomato Bisque

Creamy & savory tomato soup perfect for grilled cheese dipping

$6.8
Gumbo

An authentic 'Nawlins original - a dark brown roux with andouille, pulled chicken, the holy trinity of green pepper, celery & onion topped with Jumbo Gulf Shrimp over rice

$9.8
Soup of the Day

Ask your server for todays selection

$Mkt